New School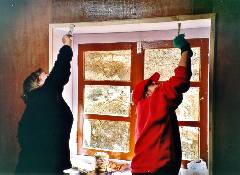 The first part of the project was to put the finishing touches to the new primary school, so that all 46 children in the village could use it for lessons. The school was built by Tony Freake earlier in that year with help from Eton College and was due for opening the second day after we arrived so we didn't have much time to get the school ready for its grand opening.
This involved painting classrooms, fitting Perspex double glazing and carrying out some essential repairs.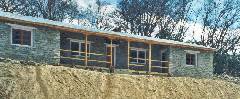 The double glazing was a new treat for the village as it not only helped keep out some of the bitter cold, but it also protected the glass windows from damage as glass is very expensive due to high transport costs.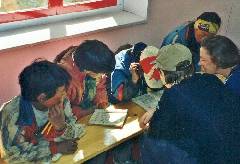 With the New School finished, the children moved in the following day to start their new term. We had the wonderful opportunity to sit in on some classes and help out with the older children who were learning English. School is very important to the children who see it as their way of improving their chances in life and that of their village.

Background | New School | Old School | Telecomms | Conclusion